Outreach in Action
Awareness. Understanding. Support.
NEPANS is proud to continue its campaign, PANS PANDAS Outreach In Action . . . Awareness, Understanding and Support.

NEPANS participates in outreach events by giving or sponsoring presentations, hosting information tables and/or providing information hand outs.

We are honored to have been asked to come speak to so many audiences. We have spoken to 700+ School Nurses and look forward to hosting more events.  Not all events are open to the public. We also can provide information sheets to some events that we can't attend!

If you are interested in having NEPANS coming to speak with your group, hosting a table or simply providing information, please Contact NEPANS today!
Does your school have a resource fair? Do your teachers want to learn more about PANS/PANDAS? Does your Special Education PTO want to learn more about PANS/PANDAS? Will your school post Awareness Posters in the lobby and halls during PANDAS Awareness Day? If yes, we can help you!
School Nurses
Teachers
Therapists
Mental Health Groups
Special Education Groups
PTO/SEPTO
Doctors
Community Events
NEPANS supports efforts of other organizations & individuals in their efforts to spread PANS/PANDAS Education and Awareness.
---
Outreach events- 2018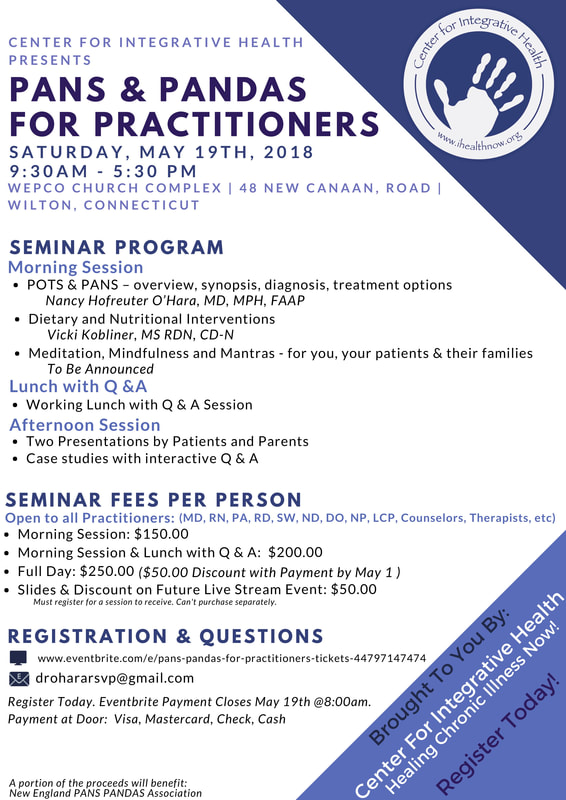 PANS/PANDAS & POTS Seminar Program for Practitioners Only
Brought to you by Center for Integrative Health
Saturday, May 19th9:30-5:30
Wilton, Connecticut
Morning Session
9:30-10:00am Introduction
10:00-11:30am POTS & PANS – overview, synopsis, diagnosis, treatment options -Nancy Hofreuter O'Hara, MD, MPH, FAAP
11:30-12:00pm Dietary and Nutritional Interventions -Vicki Kobliner, MS RDN, CD-N
12:00-1:00pm Meditation, Mindfulness and Mantras – for you, your patients & their families -To Be Announced
Lunch with Q&A
1:00-2:30pm Working Lunch with Q & A Session
Afternoon Session
2:30-3:00pm Presentation by Patient and her Mother
3:00-3:30pm Q&A and Brief Break
3:30-4:00pm Presentation by Patient and his Mother
4:00-5:30pm Case Studies, Interactive Q&A, Wrap Up
---
Outreach events- 2017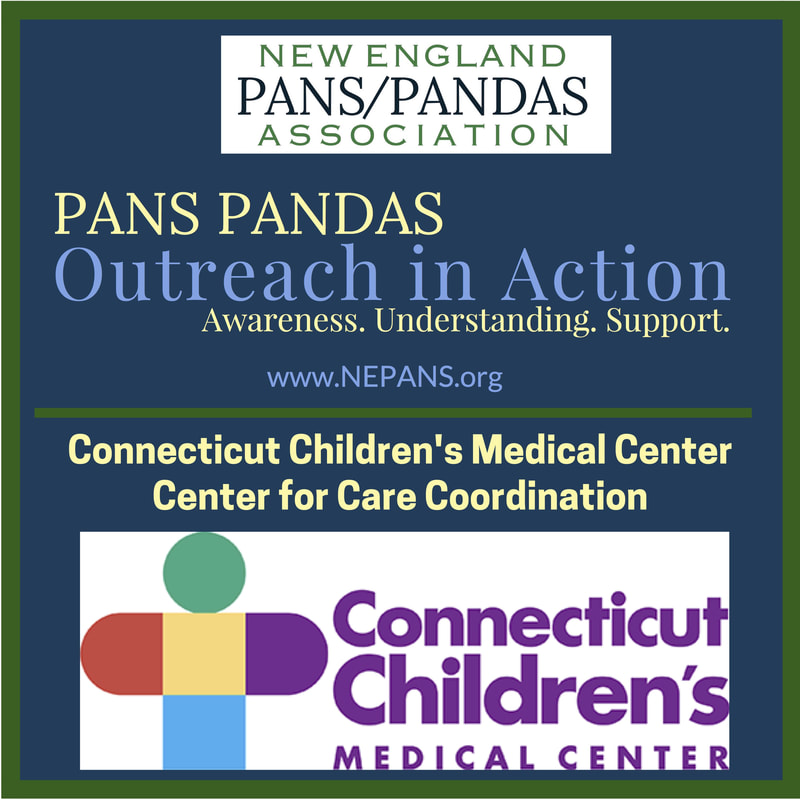 NIMH Outreach Partnership Annual Meeting 2017
P.A.N.D.A.S. Network invited NE PANS/PANDAS Parents Association and PandasPans Advocacy and Support to join them at the annual National Institute of Mental Health Outreach Partner Meeting. PANDAS Network is one of the 130 partners. The program strives to improve the public's access to science-based mental health information through partnerships with national and state organizations.We had a great poster session! Lots of partner organizations came to ask questions and learn more about PANS/PANDAS. We talked about the criteria, diagnosis, treatment protocols and all the emerging science. They left with brains full of information and hands full of information packets to take home. It is a good thing there were three of us there to talk to everyone!
Dr. Josh Gordon, new director of NIMH, opened the session with an overview of NIMH's goals. Studies on suicide prevention, specifically efficacy and various tools used in screening, were the focus of the first day's sessions. The second day focused on studies on Bipolar, PTSD, and precision health. PANDAS Network will post some or all of the slides on their website.
You can read the NIMH's latest Outreach Partner newsletter, which includes a link to their updated PANDAS fact sheet. https://content.govdelivery.com/accounts/…/bulletins/1984f94
---
Outreach events- 2016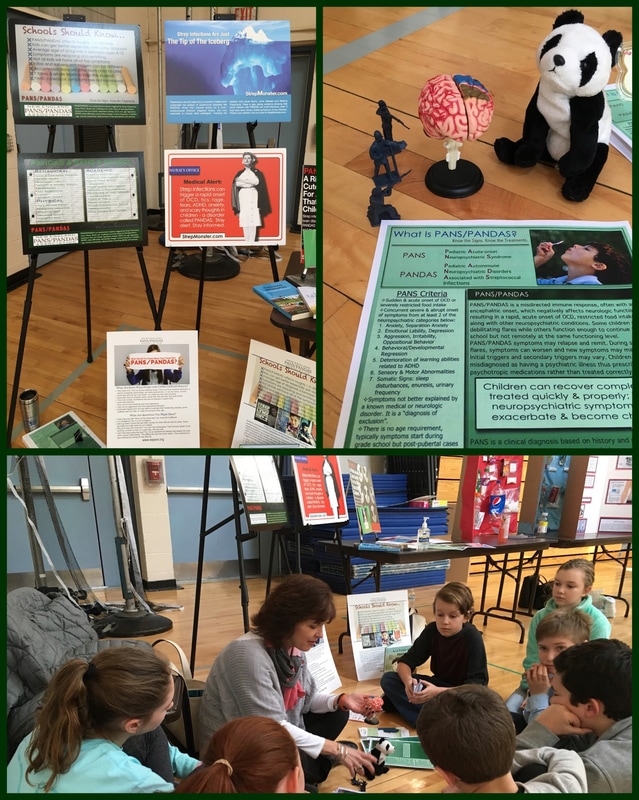 Wonder Fair – Furnace Brook Middle School, MA
The Wonder Fair, inspired by the book Wonder by R.J. Palacio, was organized by the SEPAC of Furnace Brook Middle School in MA. At the fair, 6th graders were invited to experience and learn about what it is like to live with a wide range of disabilities and how kids overcome challenges so they can participate equally within our community. The fair reminds us that we are more alike than we are more alike than different despite any challenges or disability.

Jen Vitelli, a NEPANS Founding Member, talked to the 6th graders about what PANS/PANDAS is and what it is like to live with it. Now 326 students are aware of PANS/PANDAS! She also was able to speak with the teachers and give them a more in depth understanding.
NEPANS supplied school specific posters and new handouts specifically with schools, tweens and teens in mind!
CTFSN One Voice Conference
NEPANS hosted a table to provide information to attendees of the annual Connecticut Family Support Network One Voice Conference.
Friday, October 7
Hartford, CT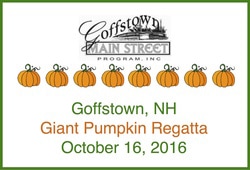 Goffstown, NH – Pumpkin Regatta
NEPANS hosted a table to provide information to attendees of the annual Goffstown, NH Giant Pumpkin Regatta, a large community event!
Sunday, October 16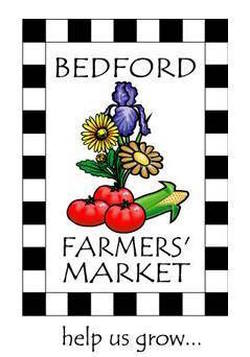 Bedford, NH Farmer's Market
Community Outreach Table
September 13, 2016
Bedford, New Hampshire
Northeast District Department of Health
April 26th, 2016
Brooklyn, CT
Presentations
Dr. Nancy O'Hara, M.D., MPH – PANDAS/PANS – Transforming a Devastating Chronic Illness into a Treatable Disorder
Gabriella True, NEPANS President – PANS in the School Setting: Symptoms & Supports

Bay State Community Services

April 6, 2016
Plymouth, MA

NEPANS Board Member, Lisa Grisolia, gave a presentation on PANS/PANDAS followed by a Q&A Session. Bay State provides several services of benefit to the community including, social, mental health, addiction and correctional services to the South Shore and MetroWest communities.
---
Outreach events- 2015 & 2014
Southwest Region Professional Development Day for School Nurses
November 2015
Trumbull, CT
Presentations:
Dr. Nancy O'Hara, M.D., MPH – PANDAS/PANS – Transforming a Devastating Chronic Illness into a Treatable Disorder
Joanne Sloan, RN – CT PANDAS Advisory Council Update and results of the Council's study on PANDAS Awareness on CT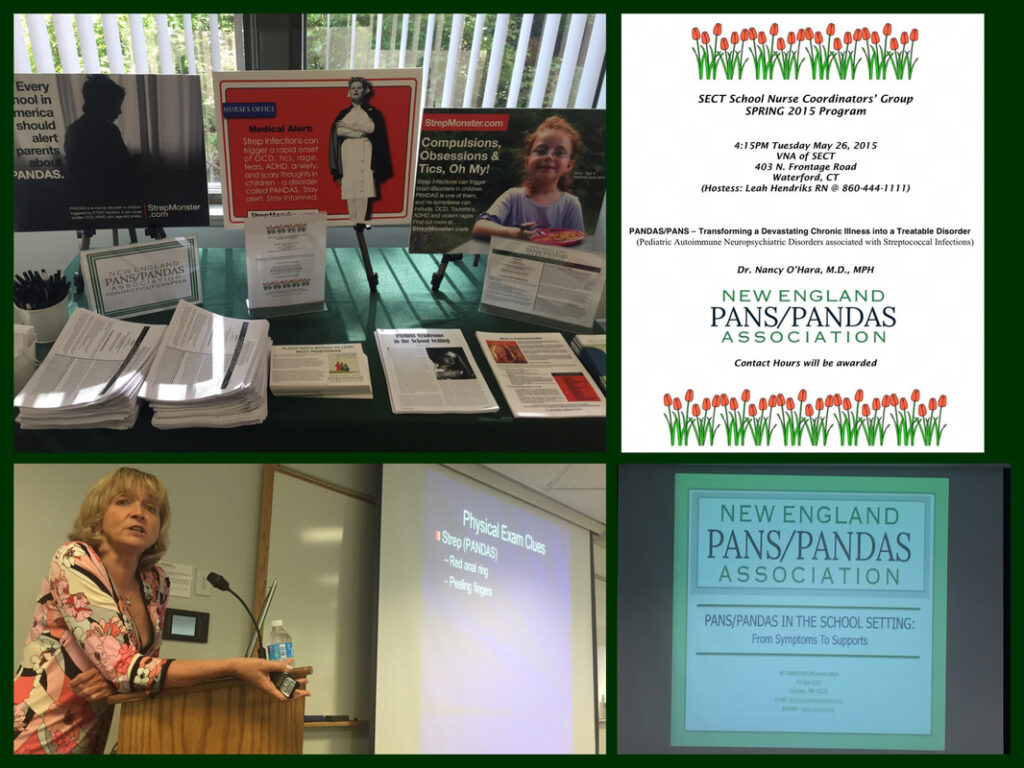 SECT School Nurse Coordinators' Group
May 2015
Waterford, CT
Presentations
Dr. Nancy O'Hara, M.D., MPH – PANDAS/PANS – Transforming a Devastating Chronic Illness into a Treatable Disorder
Gabriella True, NEPANS President – PANS in the School Setting: Symptoms & Supports
Wrightslaw SPED Conference
Table Sponsor
October 2015
Wilton, CT

Rhode Island School Nurse Conference
Table Sponsor
November 2014
Warwick, RI